A warm welcome to Reception!
A very warm welcome to the new Reception children and their families, it is really lovely to see some new and also familiar faces. It was great to get to know the children on our visit days and going out to see them in their own settings. It has clearly helped with their confidence as they have all settled so well in such a short space of time. We are enjoying getting to know one another and explore our new surroundings.
This page is designed to share all the super work that the children are doing in class. Have a look at the pictures below to see what exciting things we are up to in our Reception class. This page will also outline the general weekly routines in Reception and any dates for your diary.
If you require any further information, please feel free to arrange a meeting at a convenient time. You can do this via email, phone or in the message book which is located in the school office.
Many thanks for your support.
Miss Morris
What are we exploring?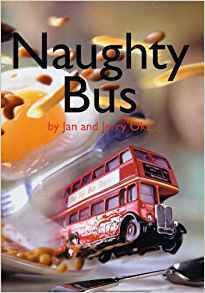 We are going to be sharing the story of The Naughty Bus. Each week we will explore a different theme, having to solve a different problem as we slowly make our way through the text.
Week 1- The toys of Toy Town are feeling down- can we help the Mayor to understand why the toys are so unhappy?
Week 2- Mischief making! The Naughty Bus causes havoc- can we help the Police of Toy Town gather evidence of what the bus has been up to?
Week 3- The bus just wants to have friends and fun! - Can we help to change the Naughty Bus' behaviour?
Week 4- The bus falls in the forbidden pond! - What can we do with the bus?
Week 5- Making the pond safe- Can we help to make the pond safe for everyone?
Week 6- The bus goes on a night time adventure- where will he go at night time? Can we help plan an adventure for a well behaved bus?
Things to do at Home
Things that you can do at home to help your child are to:
Reinforce the sounds learnt in school- see phonics phase 2 and 3 sent home.

Practise name writing. Please make sure your child uses lower case letters except for their initial letter.

Share reading books, discussing plots, characters and their feelings, as well as simply decoding the text.

Look over key words (sheets sent home) with your child and encourage the recognition of these words in any order.

Draw your child's attention to numbers in their environment e.g. telephones, door numbers, car number plates etc. Count things around the home. How many windows do we have etc?

Hunt for a range of shapes in the environment- are they 2D or 3D? What are their properties? What patterns can you find?

Encourage your child to dress themselves for school and take their uniform off at the end of the day to promote independence.
Recommended websites:
http://www.mrthorne.com/ - very useful for pronunciation of sounds
http://www.phonicsplay.co.uk - lots of free phonic based games
http://ictgames.com/literacy.html- more phonics games
http://www.topmarks.co.uk/ - great selection of games to support all areas of learning
Recommended APPs:
Pocket Phonics: a super resource for teaching letters and sounds including reading, writing and spelling.
Twinkl Phonics: great for letters and sounds, alphabet work, high frequency words and letter formation.
Doodle Buddy: a paint app which helps develop hand eye coordination.
Bee Bot: an app which helps improve directional language (forwards, backwards, left right etc.)
Quick Math Jr: a maths app which helps with number work and shapes.
Toca Doctor: an app which helps the children learn about their body and helps with problems solving skills.
Collins Big Cat also has a range of stories which you can download onto your tablets.
Memo
Please can you make sure that all of your child's belongings are clearly labelled with their names, including items such as snack pots and drinks bottles. This helps us massively and if things get lost, they can easily be taken back to their rightful owner!
Please can we ask that your child has a spare pair of underwear in their bag, accidents are unavoidable!
Homework
In Reception, children get homework once a week. Homework goes out on a Friday and is due back in the following Thursday. However, if the homework is a Learning Log the children will have 2 weeks to complete this.
Homework varies week by week and will be centred on what we have been learning that week. The Learning Log will investigate what we will learn about as part of our next topic.
It would be extremely helpful to keep practicing the Reception key words that were sent home as part of a reading pack at the start of the year. This will benefit the children with both their reading and writing.
If you require any further resources or materials, please feel free to ask and we will help as much as we can!
As a final note, all homework should be handed in on time unless otherwise agreed with the class teacher.
PE
Your child participates in 2 weekly PE sessions; these take place on a Thursday afternoon and a Friday morning. Please ensure that your child has their PE kit in on these days. PE kits should be clearly labelled with their names (this is especially important in Reception!). We will send PE kits home on a Friday. Long hair should be tied back for PE and no jewellery (including earrings) is to be worn.
Forest Schools
Forest Schools takes place every Monday afternoon with. During the summer months children are advised to bring long trousers (to avoid any scratches on legs), a t-shirt, a hat and a light coat (this should be different from their normal school coat). Please ensure that these are old clothes that you don't mind getting dirty as we like to get very messy in Reception! You may also want to provide your children with sun cream on sunnier days. Again, could we please ask that these are all clearly labelled as to avoid confusion!
Reading
Children are encouraged to read at least 3 times a week, for around 10 minutes with an adult at home. Where possible, we would appreciate a comment in their reading diaries to let us know how your child is getting on.
Your child will also participate in weekly individual reading sessions, these will be noted in their reading diaries. During these sessions your children will have the opportunity to change their books that they read with you at home. We recommend that you read through them twice so that they have a good understanding of the words and the comprehension aspects of the book.
To help with comprehension, you may want to start with a discussion about what your child thinks the book will be about. You could also talk about the characters and explore the blurb. When you have finished, ask questions about the book. This will help you assess whether your child has fully understood what they have read.
If you feel that you require any further support with getting the most out of reading with your child, please don't hesitate to come and speak to me.
The children will receive one extra read a week with an adult helper. They really enjoy sharing their books and showing how fantastic their reading is!