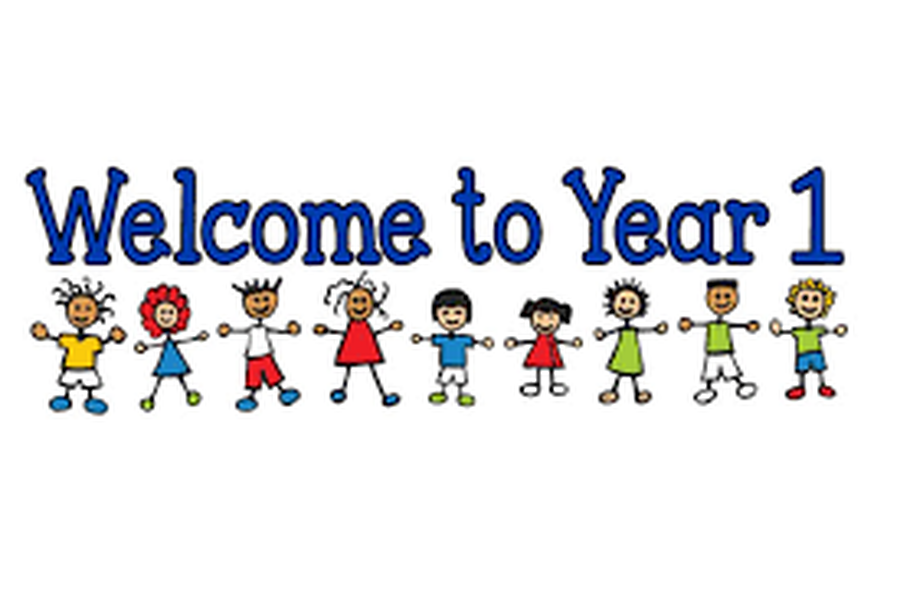 Welcome Back to Year One and Happy New Year! I do hope you have had a wonderful Christmas with your families and you are looking forward to starting the new year; I certainly am! There will be one big change in January as we welcome Mrs Barrow to our class and she will be teaching on Thursdays and Fridays. Mrs Barrow is a very experienced teacher who has worked in our school for some time now and the children always look forward to working with her. I am sure the children in Year One will thoroughly enjoy working with Mrs Barrow each week and we have some fantastic activities planned for the rest of the school year. Mrs Proctor has of course started her maternity leave now and we wish her all the best. I cannot wait to meet new baby Proctor when they arrive!
This page has information about our current topic, PE lessons, reading and homework. It will also update with images of what we have been doing and the experiences we have had in school.
Please do always feel free to come in and speak to either myself or Mrs Barrow if you have any concerns or questions about anything. The door is always open.
Mrs Taylor Wattam
New topic for spring term...
Dawn of the Dinosaurs
This term we are going to be learning about dinosaurs. This is a topic that always stirs interest in young children and gives them a great stimulus for writing, art, history, science and more!
In English we will begin by writing some 'What am I?' poetry. Children will explore what they know about dinosaurs, their appearance and how they move and use adjectives and verbs to write sentences that will act as clues to describe their chosen dinosaur. After this, children will be focusing on a the text Tom and the Island of Dinosaurs by Ian Beck. They will use this story as a basis for their own story writing and learn the text through actions and images, using the key language to enhance their own stories. This will then follow on nicely to some non-fiction writing about dinosaurs. We will be learning about the main dinosaurs so will use this information to help us write a simple report on one of them. We will then invent our own dinosaurs and write a report based on what they are like, what they eat and how they move.
In maths, children will continue to work on addition and subtraction. They will also look at place value to 20 as we have focused on numbers to ten until now. We will also look at shape and measurement.
In science, children will be learning to group animals into categories according to their features. They will be learning the terms: mammal, fish, bird, reptile and amphibian. We will explore the features of a dinosaur and then decide which category it fits in to. We will explore the terms herbivore, carnivore and omnivore and look at the features of each dinosaur to help us decide whether they eat vegetation or other dinosaurs.
In Geography, children will be learning to name and label the worlds seven continents and five oceans. They will also learn to use basic geographical vocabulary such as coast, ocean, forest, hill and focus in on 'cliff' making links with Lyme Regis in Dorset and its most famous inhabitant, Mary Anning.
In History, children will look into the life and work of Mary Anning. She explored the cliffs of Lyme Regis in Dorset as a little girl and had the unusual ability of finding fossils with the most famous being the fossilised skeleton of the ichthyosaur. She found fame after this discovery but sadly died at forty-eight years of age after a period of illness.
In Art, children will be painting their own dinosaurs using poster paint. We will also look into the life and works of Van Gogh, paying particular attention to his painting, Starry Night .
We will also be visited by Dinosaur Mike this term. He is an exciting, enthusiastic and extremely knowledgeable palaeontologist who visits schools and I can speak from my own experience when I say the children thoroughly enjoy his sessions and are amazed by the resources he brings with him.
What an exciting topic we have planned,
Let's get started!
Mrs Taylor Wattam :-)
Have a little look at our classroom...
PE
PE lessons will take place on Tuesdays and Fridays. Please ensure your child has the correct PE kit with them throughout the week in case of any changes to the timetable.
Reading
The teaching of reading in Year One is done through guided reading sessions. Each child will receive a guided read with a teacher during the week. You will be able to read about this in the reading diary, where a little comment will be left. It is during this session that the children will be encouraged to change their own reading books. They are, of course, welcome to do this at any point during the week. The other sessions during the week will focus on word building, phonics and comprehension tasks to build skills linked to the understanding of the text.
Homework
Children are given homework on Fridays and this alternates weekly between English and Maths. We ask that all homework is returned by the following Thursday so that it can be marked in preparation for the following week. Children will also be given learning logs once a term and children have 2 weeks to complete these.