Welcome back to a brand new school year!
A very warm welcome to the Year three class page.
I hope you have all enjoyed a fun-filled, action packed summer break and are ready to get stuck into a brand new year of learning.
If you need to discuss anything with me, please don't hesitate to pop a note in the message book or I will be more than happy to speak to you at the end of the day.
Miss Rochell-Gill
Please click here to see this year's curriculum map!
OUR TOPIC THIS TERM IS...
Stones 'n' Bones
Stone Age to Iron Age
In English, we will be exploring a variety of writing genres, studying them in depth and then creating our own versions.
To kick start our learning, we will focus on poetry, specifically looking at list poetry including 'Ten things in a Wizard's Pocket' by Ian McMillian along side others.
Next, we will explore writing instructions using 'How to wash a woolly mammoth' by Michelle Robinson as a stimulus. We will investigate features, structure and purpose of the instructions.
Finally, we will branch out into the world of narrative writing and story telling. Our key focus text will be 'Woolly' written by Sam Childs. We will immerse ourselves fully into the text through drama such as character hot seating and role play in groups. We will end this unit by writing our own innovated versions of the text.
In maths, we will be securing our understanding of the 2, 5 and 10 times tables, whilst beginning to learn our 3, 4 and 8 times tables alongside these. We will also focus on consolidating our place value knowledge of 2 and 3 digit numbers up to 1000 and we will explore this concept in detail through challenges. Not only this, we will begin to strengthen our arithmetic skills using all four calculations in a variety of ways, ensuring that we are super confident in using them in lots of different contexts!
This term in our foundation lessons, we will explore life during the Stone Age leading up to the Iron Age, we will look at daily life and how this progressed and differed across the time period. The children have said that they would like to find out about how Stone Age people dressed, how they fed themselves, how they protected themselves and also how they educated their children!
In Science, we will be looking at Rocks . The children will be looking at different types of rocks, comparing and grouping them according to characteristics. We will also explore how fossils are made and create our own fossils! Our learning will be supported and enriched through a number of exciting investigations/experiments.
Our French learning this term will be based around numbers, colours and everyday objects. The children will learn key vocabulary, phrases and short sentences in relation to these areas.
In Art, the children will be taking inspiration from fascinating cave paintings to create their own version that demonstrates their daily lives. They will be using a variety of materials to create these images - we'll even try re-creating our own version of cave under tables!
In Design Technology, the children will be creating Stone Age jewellery from clay. Following on from this, they will research, design and then make a Stone Age meal.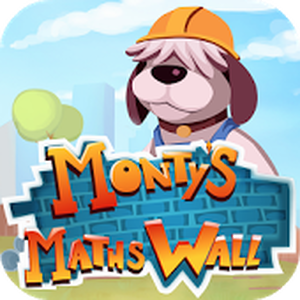 Click on the link below to practise your mental maths skills at home!
http://mathsframe.co.uk/en/resources/resource/292/Montys_Maths_Wall
PE
Children should have an indoor and outdoor kit. Long hair should be tied back and any jewellery should be removed. Plasters need to be applied over earrings that cannot be removed.
PE lessons will take place on a Monday and Friday.
Please ensure that school kits are brought in on a Monday and they will return home on a Friday.
Reading
Guided reading sessions take place with me once or twice a week. During this session, we focus on reading skills linked in with our assessment focus. Children will then have follow on activities focusing on their understanding and interpretation of the text. Other guided reading sessions include SPaG (spelling, punctuation and grammar) activities.
Reading diaries are to be brought in each day for me to check. If your child has read and had their record signed they will receive a raffle ticket as a reward. I do strongly recommend that they read a minimum of three times a week.
It is vital that your child reads regularly and I ask that you listen to your child read as much as possible at home. Please feel free to chat to me about any issues you may have about your child's reading or book choices.
Homework
In Class 3, homework is set as follows:
Maths: each fornight and this will usually consolidate the maths learnt that week.
English: fortnightly and alternate weeks to maths.
Spellings: sent home weekly to be learnt in preparation for a weekly test.
Learning Logs: these are generally sent home half termly; the children have longer to complete these as I know how much time and creativity they like to spend on them.
Times Tables: the focus on multiplication tables in Year 3 is the 3, 4, 6 and 8 times tables. I cannot stress the importance of multiplication tables enough so lots of practice, songs, tests at home are really appreciated. Please feel free to see me if your require any help or advice with ideas to make learning them fun!
All homework should be handed in by the date given unless otherwise agreed.